Yup, sounds completely lame right? WRONG! We had the best time. We invited a bunch of friends over and just jammed and ignored our kids all night. It was the BEST! We had 5 couples and 13 kids!! It was complete caos, but worth it!

I have alot of pictures to share and they were taking FOREVER to upload and resize, so I quit. Some will be sized, some wont. Oh well, they are just going to have to do.

The kids playing before dinner: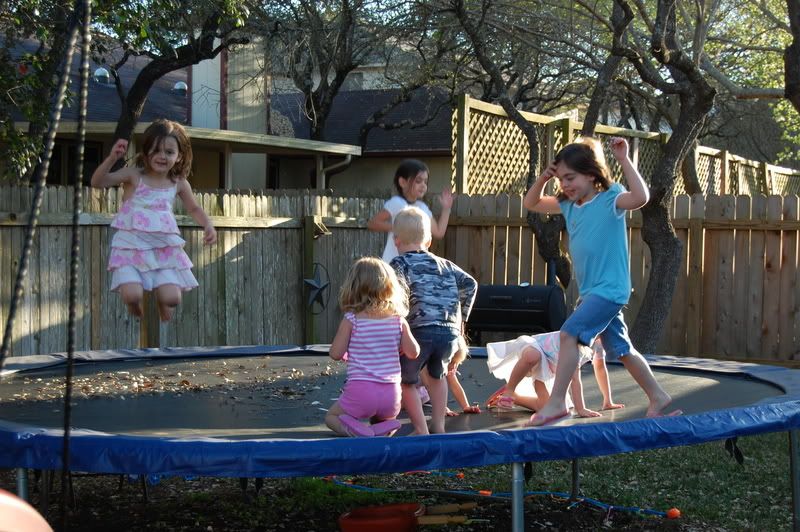 Jack hiding from everyone: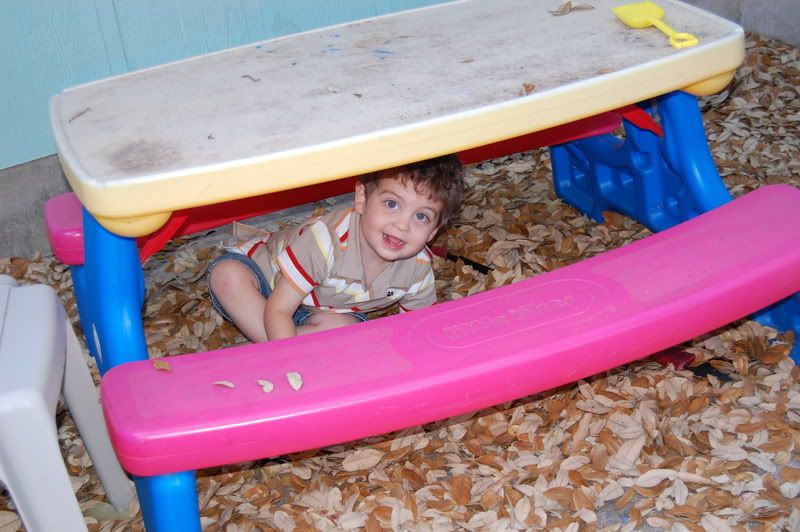 Eating dinner:



Jaydon wanted to be in watching Rock Band SOO badly. He sat outside the door and watched through the window while he ate. What a goof ball.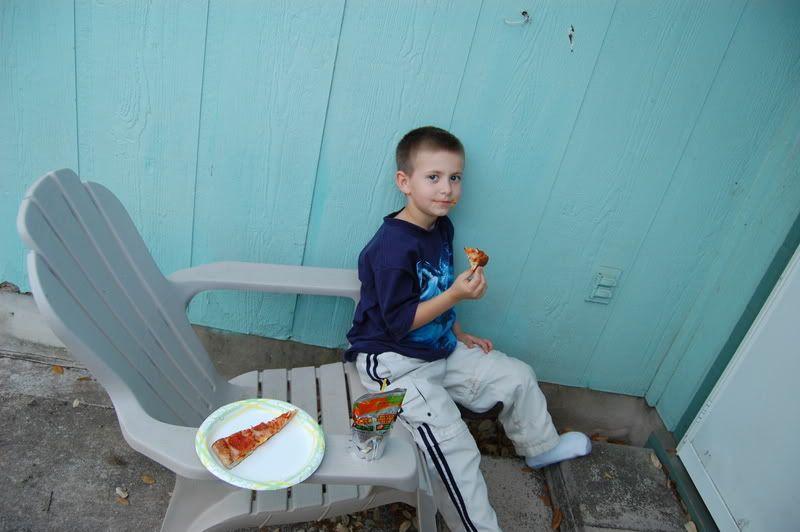 Playing Rock Band: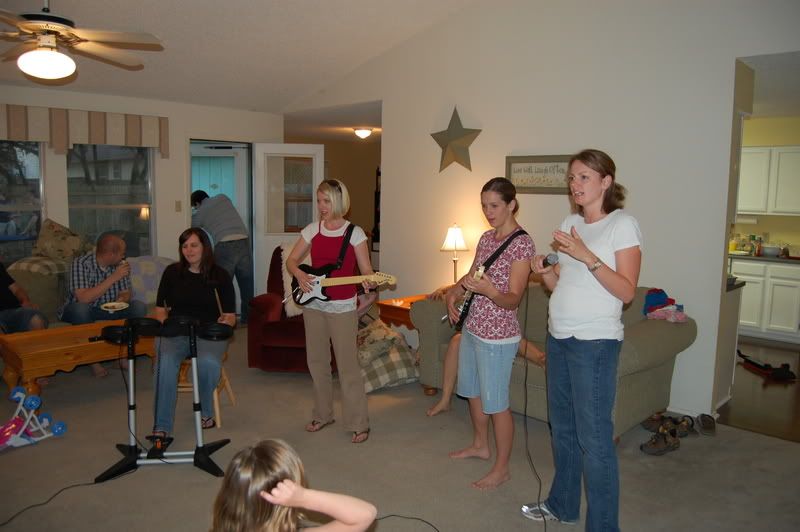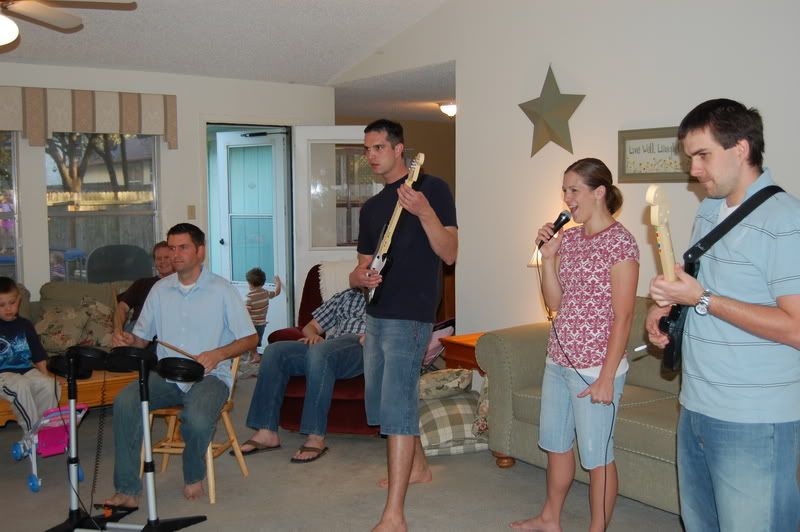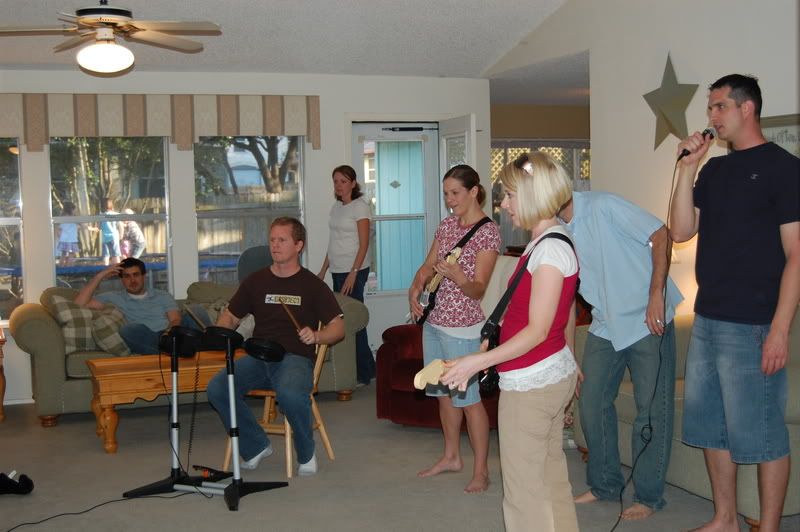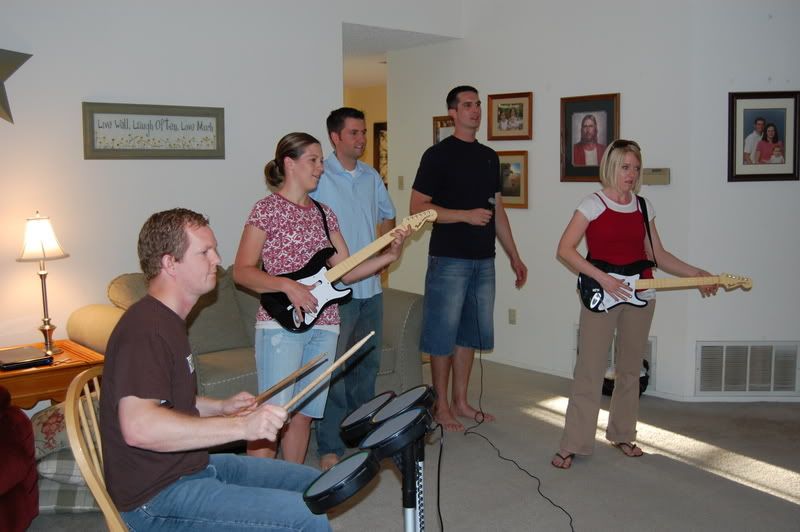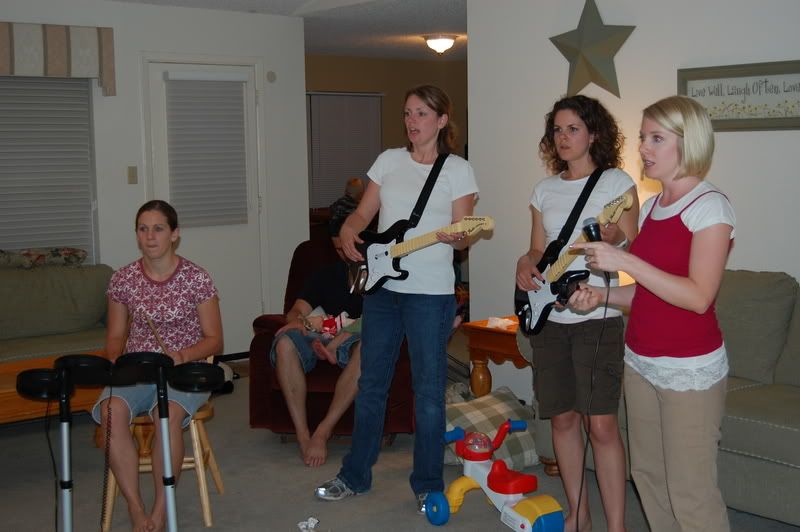 Let me just tell you about little Caleb Corbett. That kid is a RIOT. He would get out there and sing and dance with everyone. SO SO funny. At one point in the night he came out into the living room after he put on an outfit of Jacks that was a size 12months. SO funny.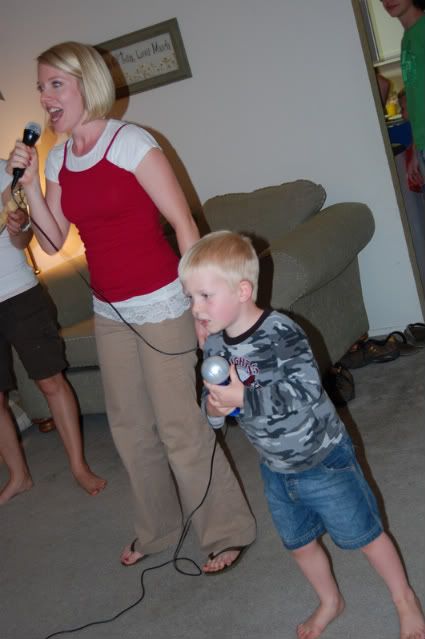 Here he is in that outfit:



All the kids getting ready to watch a movie: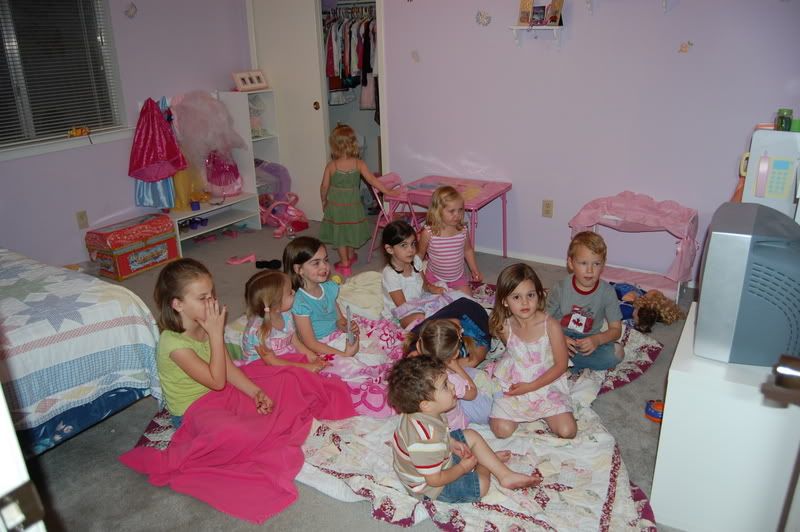 Here are the girls having a great time:
Lyndsee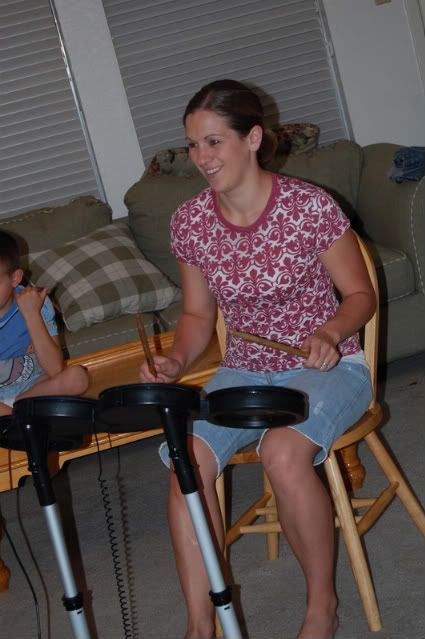 Jeni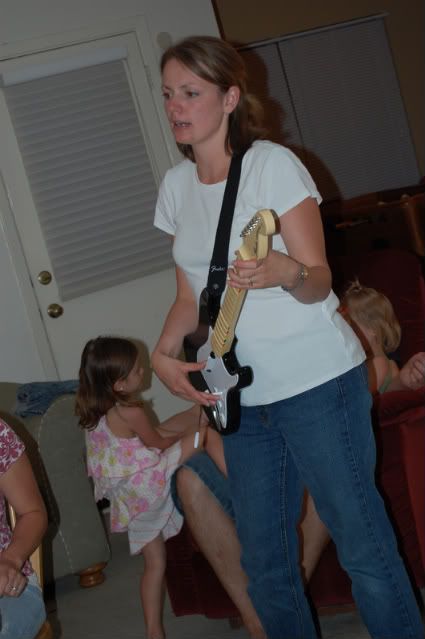 Janet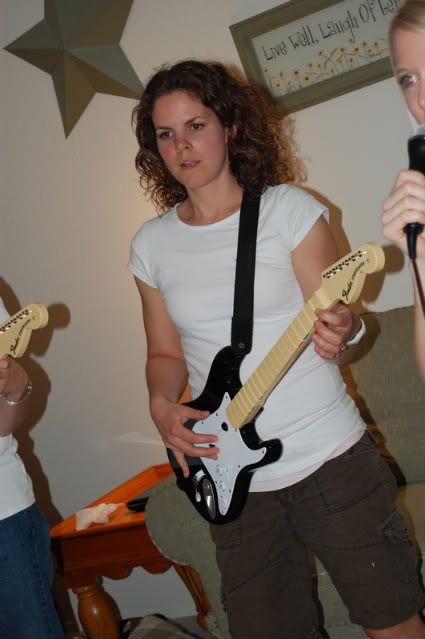 Rachel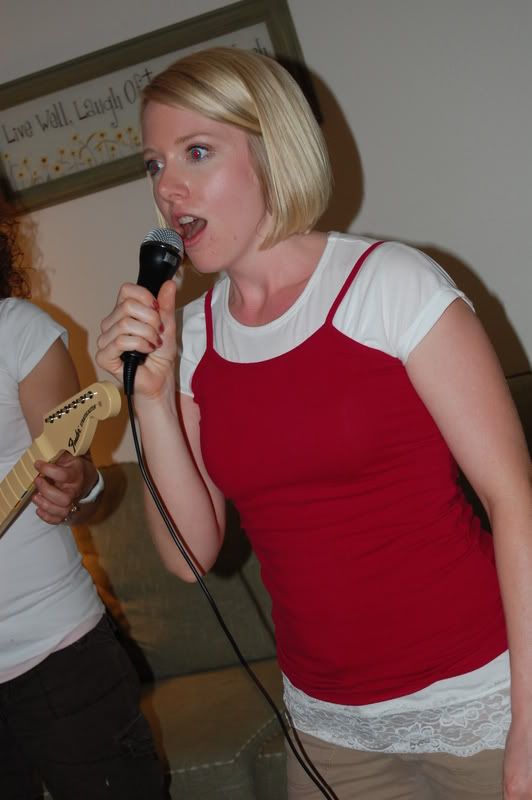 It was a super fun night. I hope everyone had as good of a time as we did. I'm for sure going to have to do it again soon. Thanks everyone for coming!