Well, Chloe's Birthday Party was a huge success. We had it at Main Event. It is a huge place that has bowling, mini golf, rock climbing, arcade, lazer tag and more. We chose just to do bowling. But the kids all had a blast. Our party host was awesome! I couldn't say enough good things about him. He took care of every little detail..he even served the cake!! I would recommend that place to anyone. With that said, I thought I would just show you the party in pictures. There are alot of them, so enjoy!

Happy Birthday Chloe!



Very excited over her present - a camera!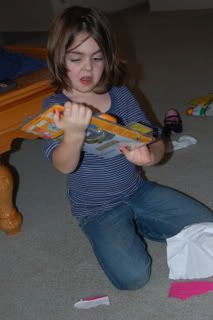 Granny came up to watch Brooke and Jack while we went to Chloe's party. She showed up wearing basically the same thing Chloe was wearing! Too funny!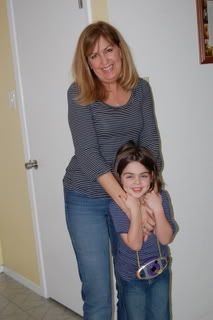 When we got to Main Event, they had this up in the entry way. Chloe loved it! She felt like a movie star!



Waiting for our party host to get us started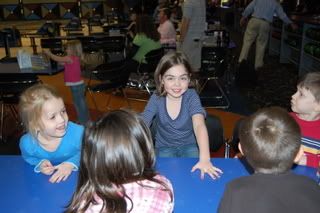 Getting the kiddie balls. Those things are SO light!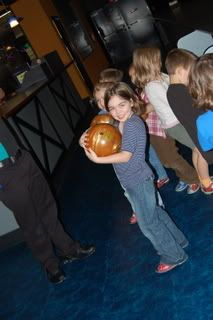 Let's get going!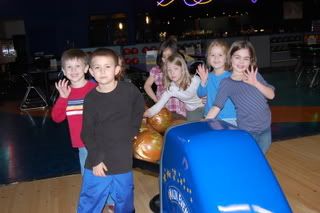 Daddy helping Chloe bowl.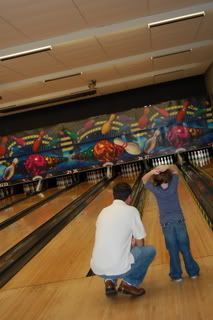 Chloe and a few friends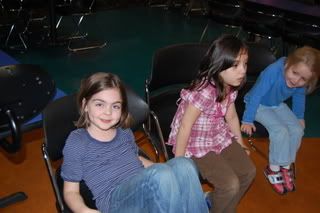 They hugged alot.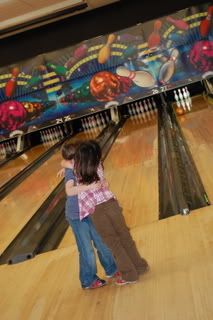 Cleaning hands before dinner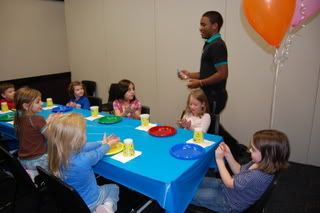 Let's eat!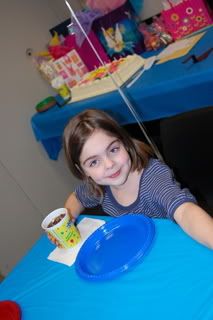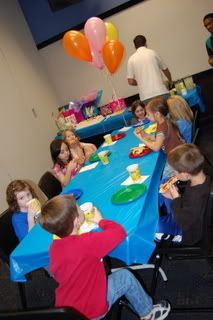 Chloe and her cake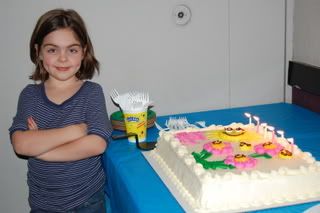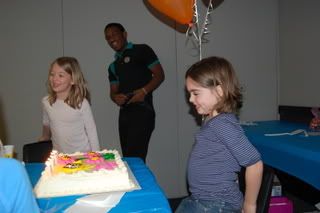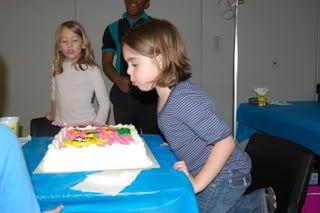 All in all it was a great party. I think Chloe really enjoyed herself.

Happy Birthday Chloe!!